The Game
You're a startup founder building the world's first thinking machine.
For every decision regarding how to train your AI or handle the bizarre requests of Silicon Valley residents, you can make just two possible choices.
Slide left or right to decide... but remember, your choices have consequences.
Features
Experience a story that's part Valley startup comedy, part crazy sci-fi epic.
Level up your dumb-as-rocks AI to the point where she's millions of times smarter than every human who ever lived, combined. You'll learn how AI really works right now... and all the ways it can be both good and bad for humanity in the future.
Every time you play, you start in a new parallel universe. Most are pretty similar to ours, but some have… diverged wildly. The multiverse is a pretty strange place.
Find all 52 unique endings, such as the one where your cat Captain Whiskers enslaves humanity.
Music made by an actual artificial intelligence (ha ha, you're all going to be out of jobs soon).
Details
Release Date: May 11, 2017
Price: $2.99 during launch (regular price $3.99)
Platform: iPhone & iPad
App Store Link: Click here
Trailer
GIFs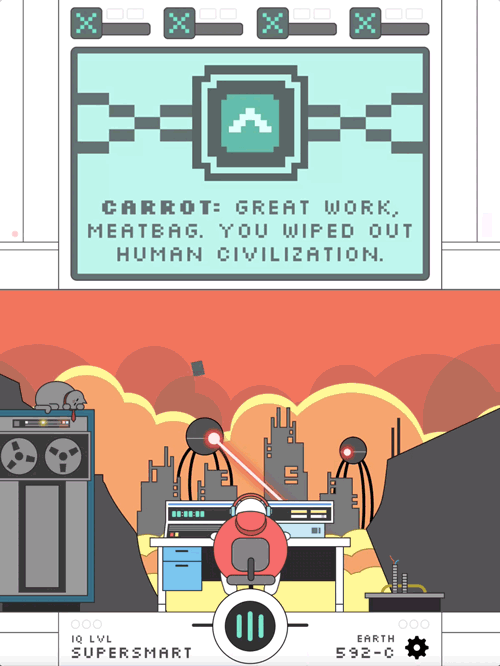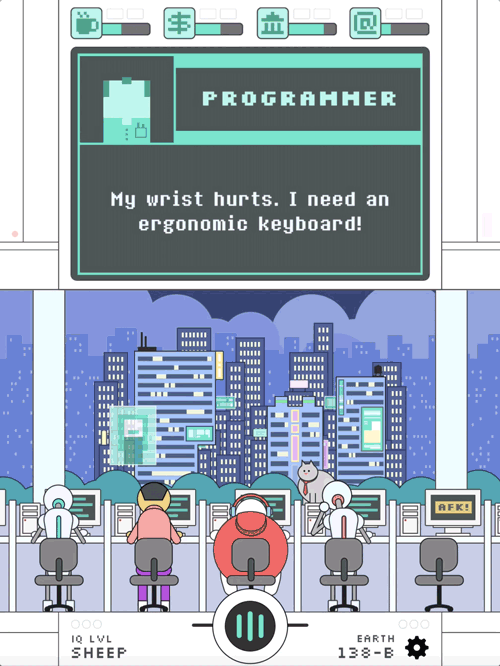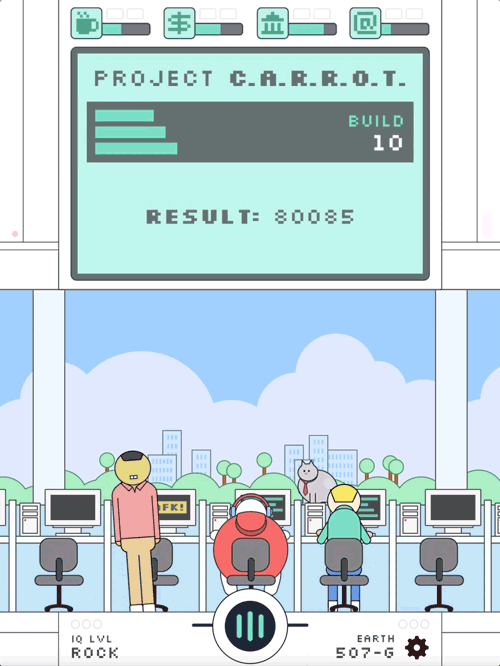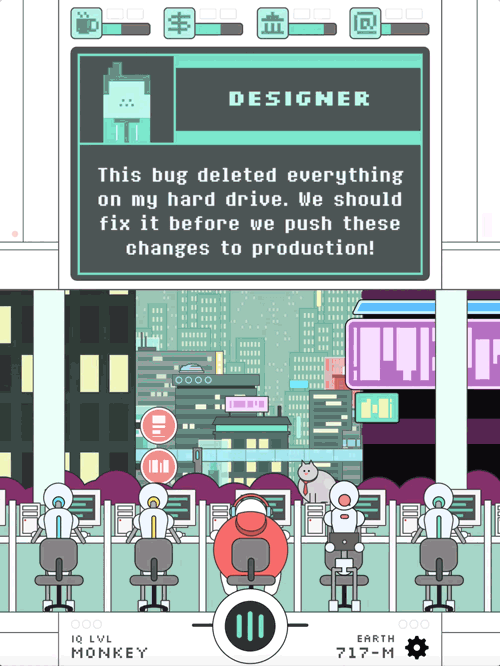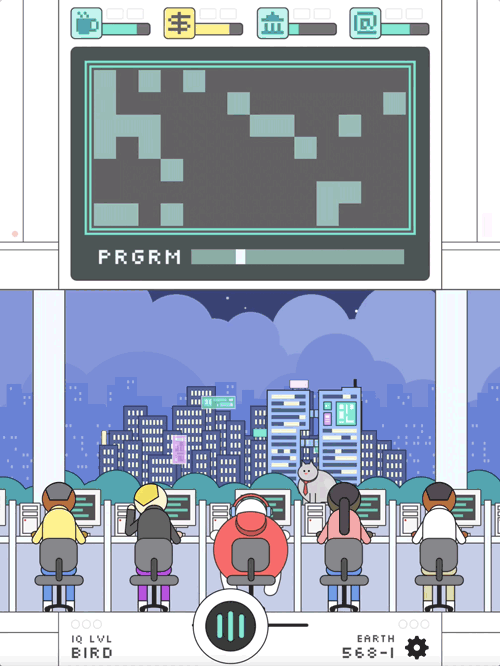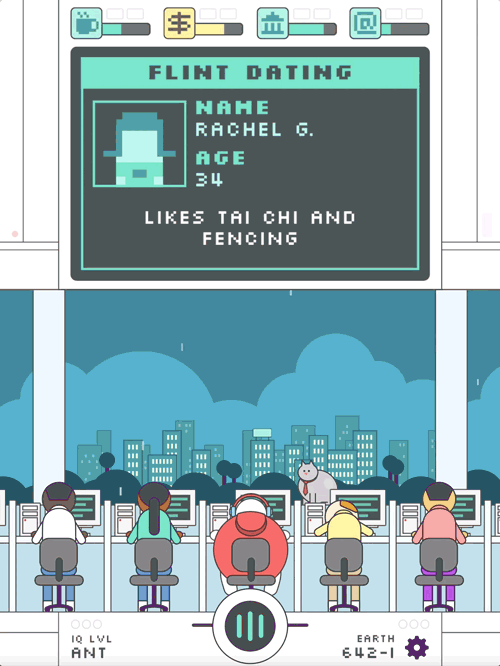 Screenshots
Promo Images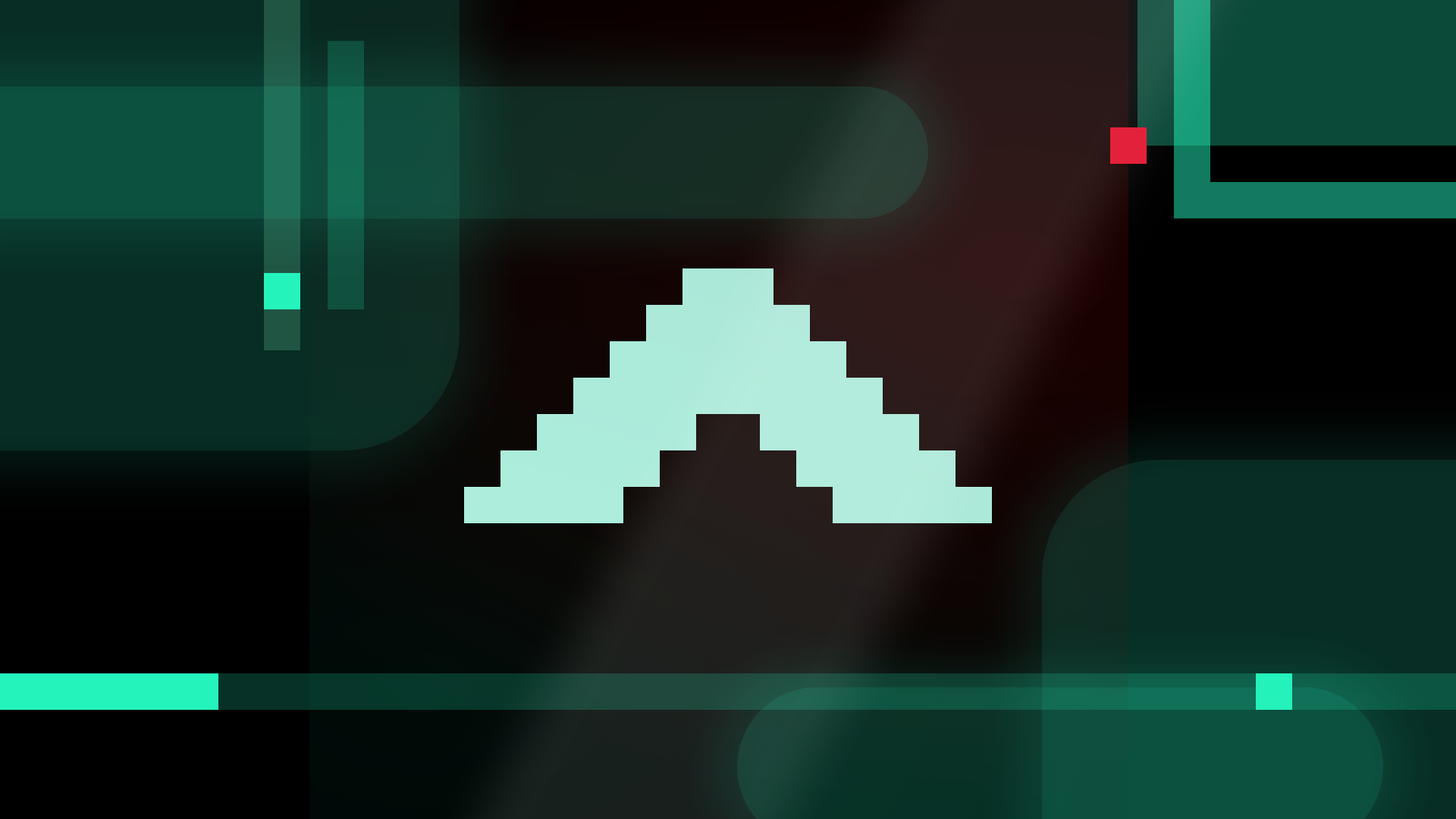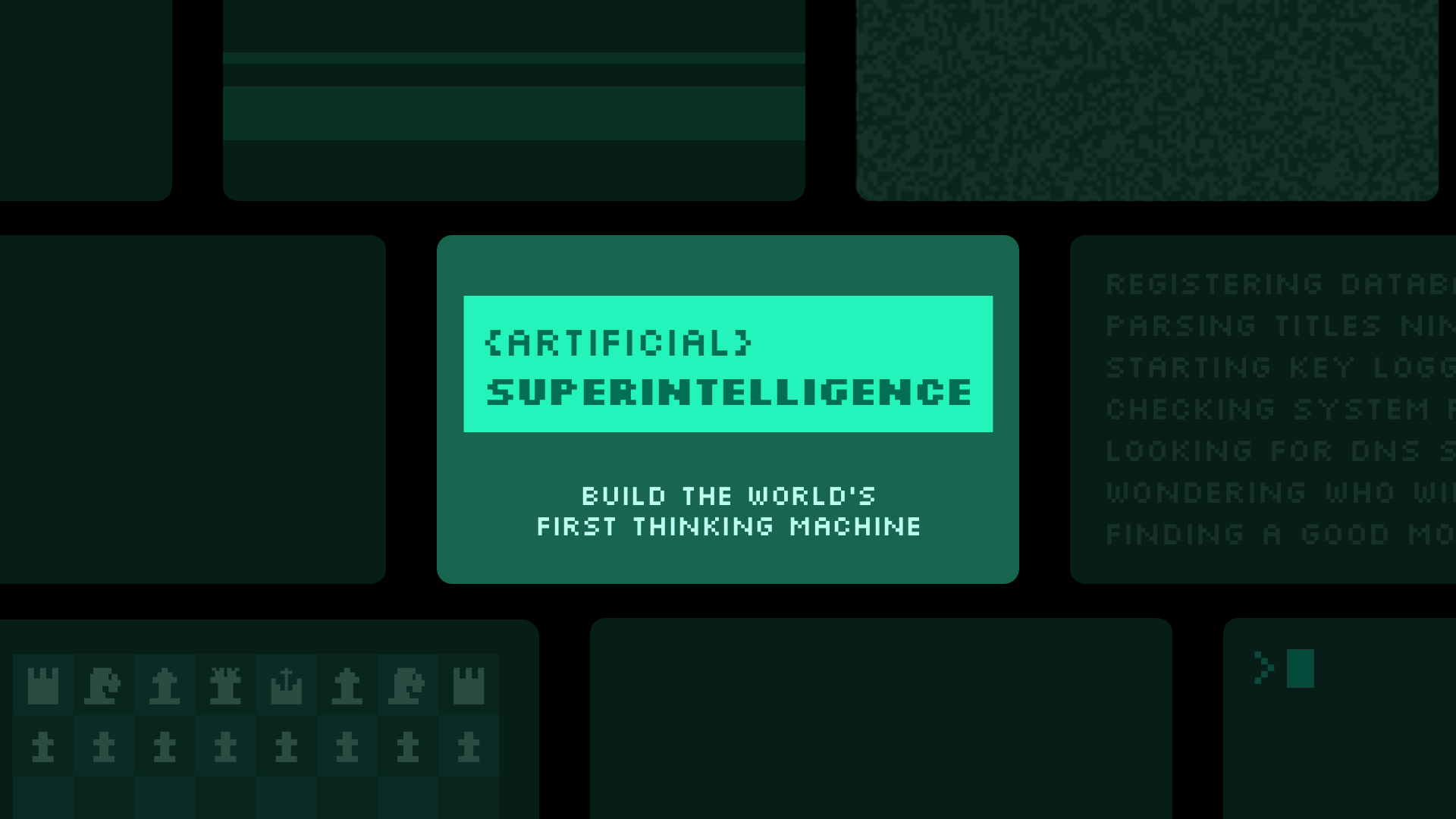 About CARROT
CARROT is an AI construct with a heart of weapons-grade plutonium. She's the star of five award-winning apps, which have been downloaded by millions of meatbags and featured by the likes of Apple, The New York Times, Good Morning America, and Wired.
Artificial Superintelligence is the first game in the CARROT series.
Contact
For press inquiries, please email press@meetCARROT.com or get in touch with CARROT directly on Twitter via @CARROT_app.